One-key leveling, smart and worry-free
Say goodbye to the complicated multi-screw leveling, only one key is needed for leveling.
New Matrix Parallel Light Source
It has a more uniform exposure, higher efficiency and better heat dissipation.
Quick FEP Replacement
Easy and quick to replace the FEP.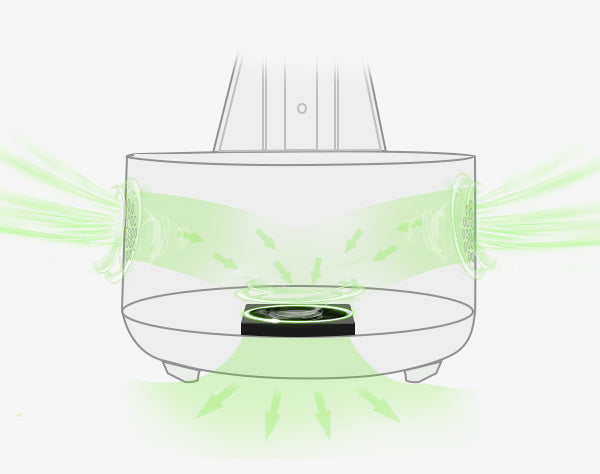 Scientific base heat dissipation design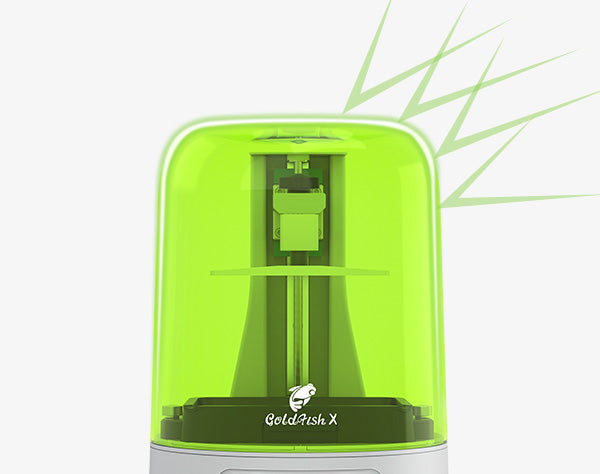 Anti-UV hood,two-way protection
With the transparent cover, you can watch your prints while still blocking 99.95% of the UV light.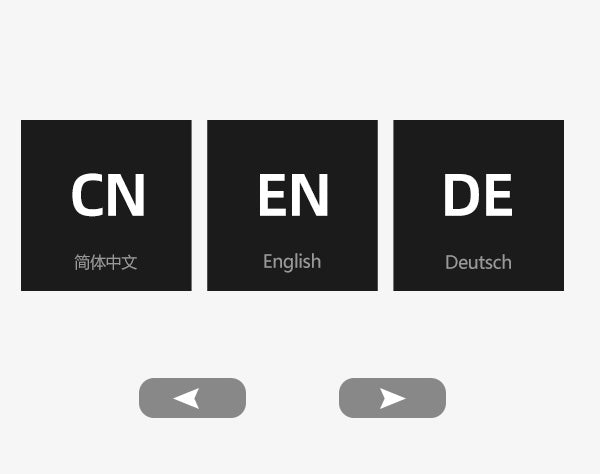 Multi-language Interface
The new operating system now supports 12 different languages:Chinese simplified, Chinese traditional, German, French, Russian, English, Japanese, Turkish, Spanish, Italian, Korean, which significantly facilitates worldwide users to use Goldfish X more conveniently.
2K Monochrome LCD
The exposure time is reduced to 1.5 seconds. A much longer lifespan: You can print up to 2000 hours with it, which is 4 times longer than color LCD
High Quality Z-axis Rail
It improves stability while in motion and reduces the risk of layer shifting.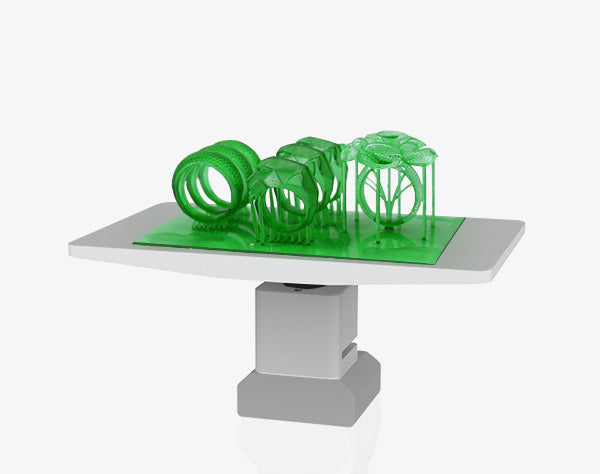 Frosted printing platform, strong adsorption, and easy to get the model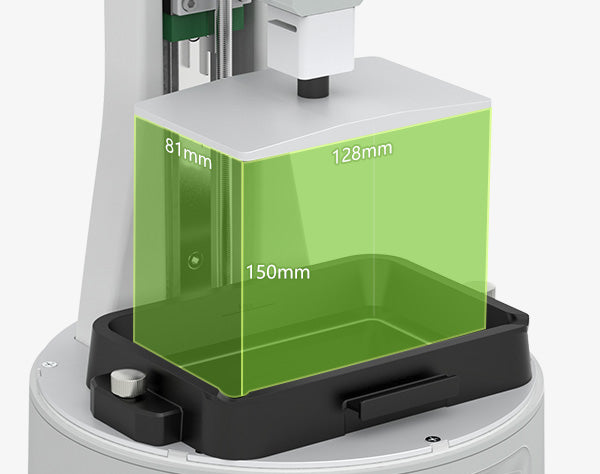 Larger print size
Goldfish X 3D Printer comes with a 6-inch Monochrome LCD that has 2K HD resolution.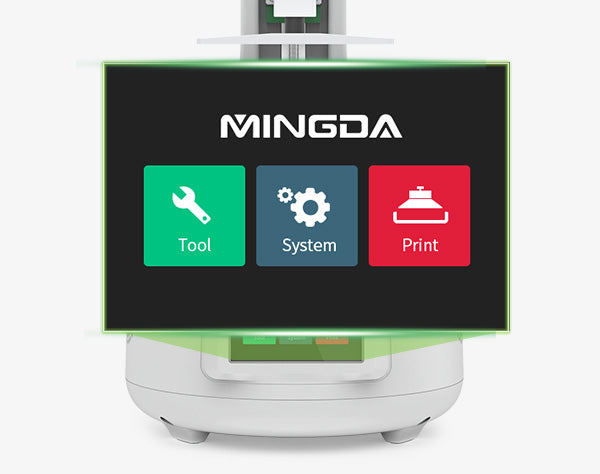 4.3-inch touch screen
simple UI interface, easy operation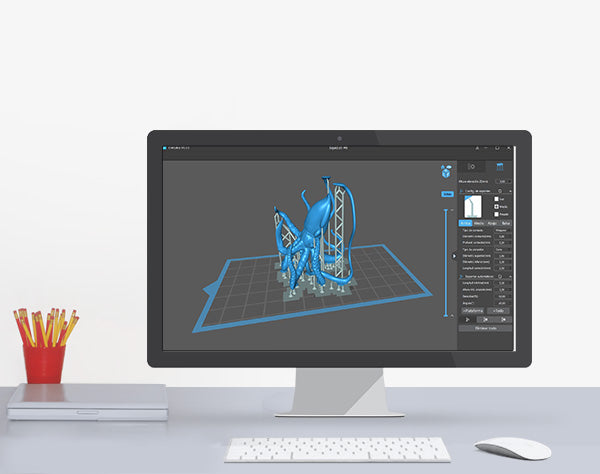 Chitu Box Slicer
Chitu Box has been a very helpful companion when you are using Goldfish X resin 3D printers from slicing .stl file to adding supports. With the latest 8-times anti-aliasing function, you can get a much smoother printing surface.