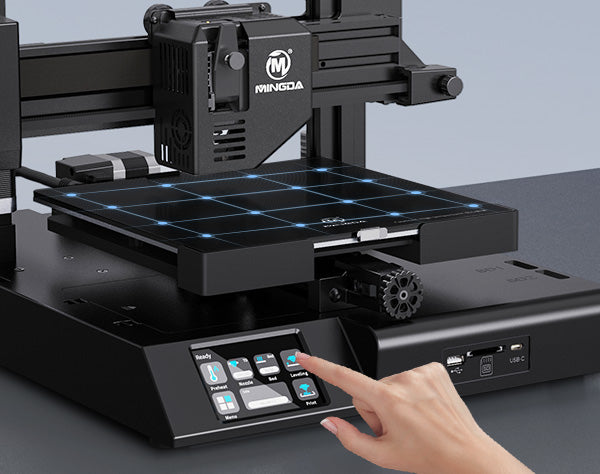 One-Click Leveling
Leveling is the Key to printing successfully, Just need 1 click, the Mingda self-developed Auto-Leveling function will automatically fast and accurately compensate for the unevenness of the heated bed via 16-points, much easier than the complex manual leveling, greatly improving the success rate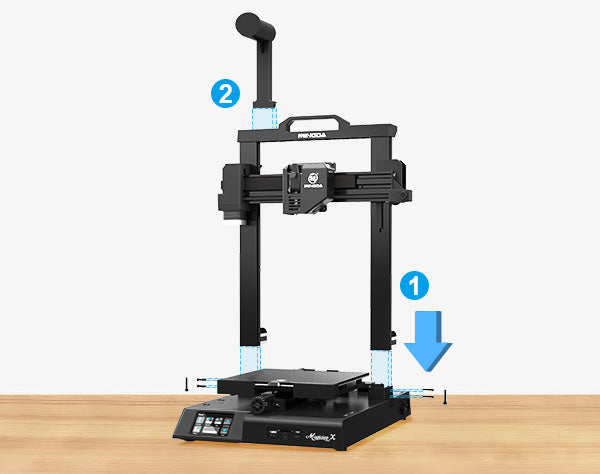 Ready to Print
High Modular design allows the printer to be assembled only in 5 minutes, help start quick and much time saving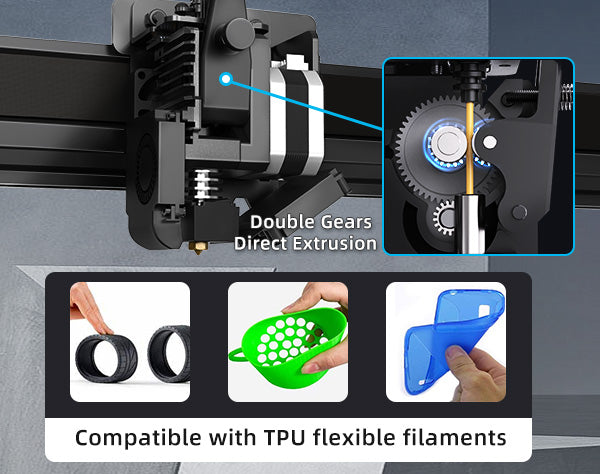 Smooth Printing Quality
Equipped with newly upgraded dual gears direct extruder,much easier to load, double gears provides greater (conveying) force and preciser (filament) control.Compatible with flexible materials, the printer can reduce jitter in filament transmission and ensure printing smoothly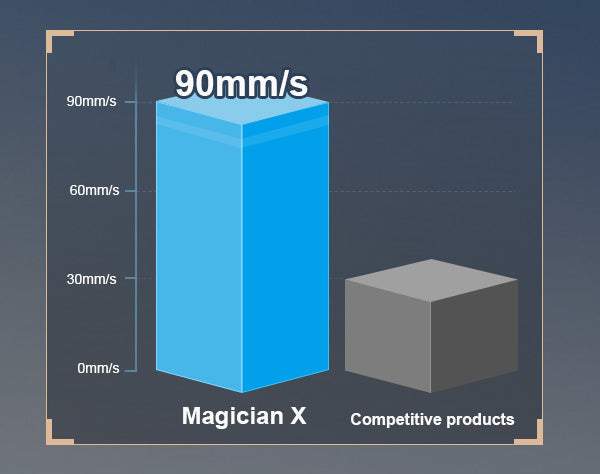 Fast Printing
The maximum printing speed is 200mm/s (Average speed is 90mm/s, 200% faster than competitive products). Faster speed enables you to enjoy more joy of 3d printing.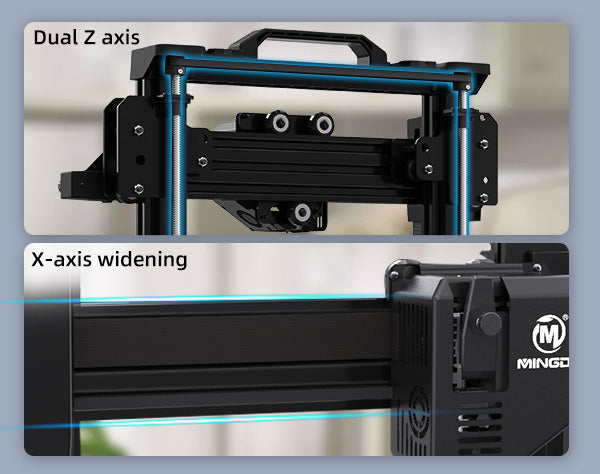 Stable structure ensure accurate printing
Magician X has specially widened the X-axis compared with competing goods and is equipped with the dual Z axis, greatly adds stability to the X-axis gantry to improve printing quality and reduce the wear on the mechanical componentsis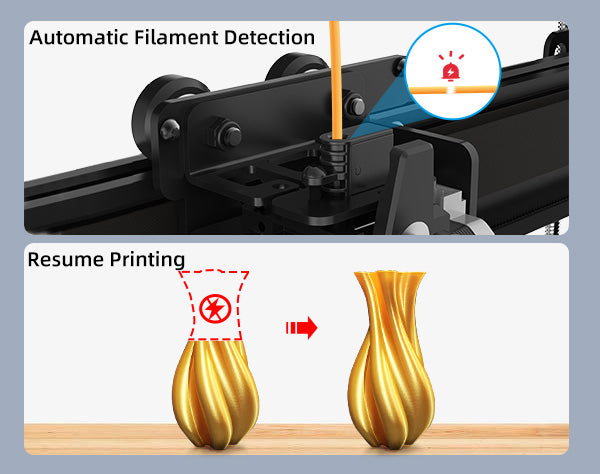 Automatic Filament Detection & Resume Printing
It will pause the printing process if you run out of your filament, or if the filament is broken. Easily continue printing from power failure or pause, saves time and filament.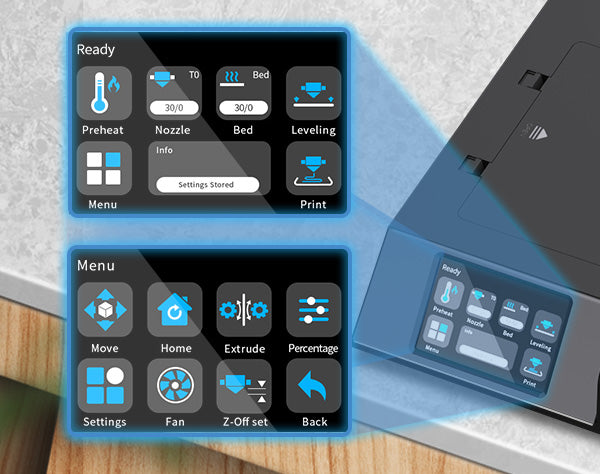 Easy-to-understand LCD Screen
It comes with a easy-to-understand 3.5inch touch screen, adopts a new UI interface, and switches in multiple languages,help you find all information needed with relax .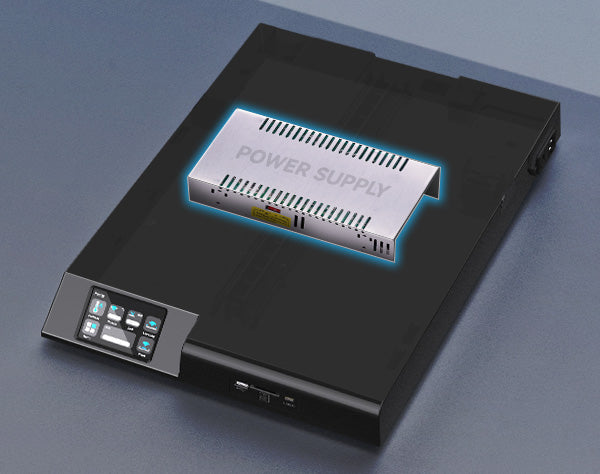 Safe-to-Use
We tested every part used strictly in the factory. The Magician X is equipped with a high-quality power supply that was fully protected well inside the base cover and comes with very clean cable management. This is why it is safe and reliable to use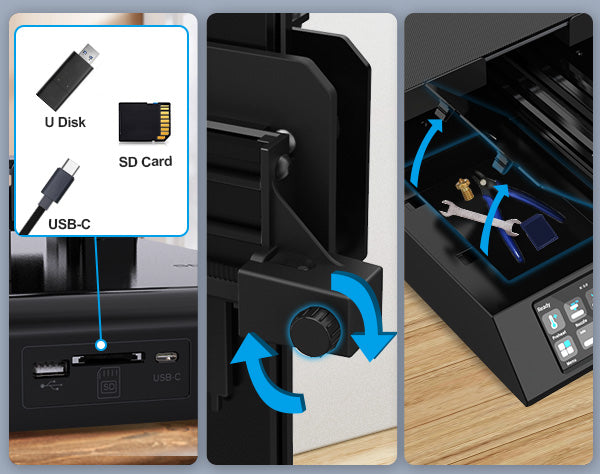 Belt Tensioner & Built in drawer
Magician X have some friendly design including support multiply connection including full size SD card,U Disk,USB C, Belt tensioner on X,Y axis to help you tweak the tightness. And a built-in drawer to stock the tools