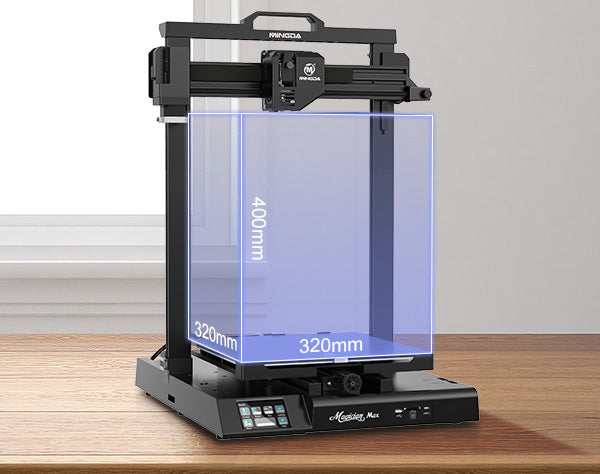 Large Build Size
The printing size is up to 320 x 320 x 400 mm,the large objects can be printed in one piece.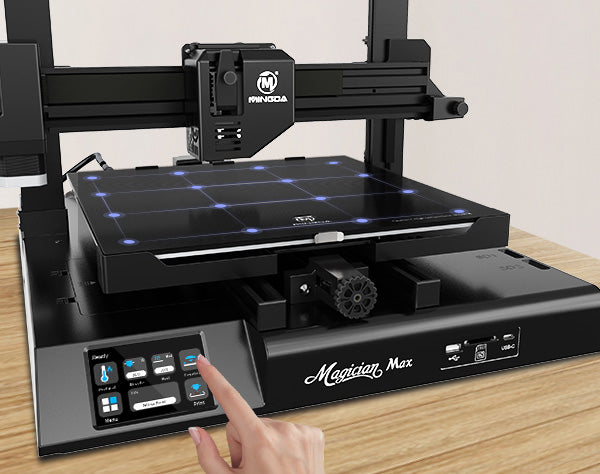 One-Click Leveling
Leveling is the Key to printing successfully,just need1 click, the Mingda self-developed Auto-Leveling function will automatically fast and accurately compensate for the unevenness of the heated bed via 16-points, help you always get the perfect first layer to ensure the good printing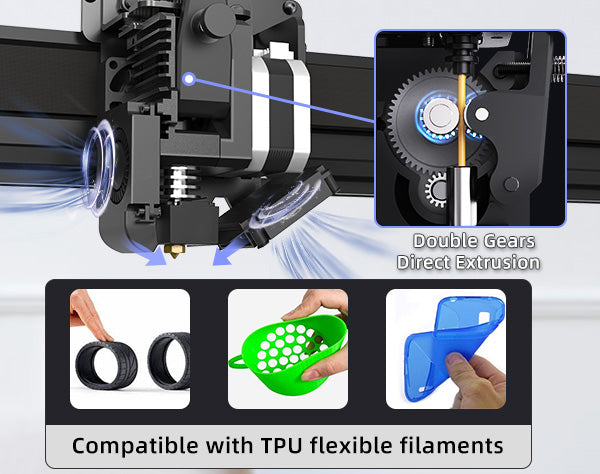 Dual Gears Direct Extruder
It features an advanced dual-gear direct extruder. Compared to the only one active gear. Dual gears ensure more precise filament control and can prevent the filament from slipping quickly. Compatible with flexible materials, the printer can reduce jitter in filament transmission and ensure printing smoothly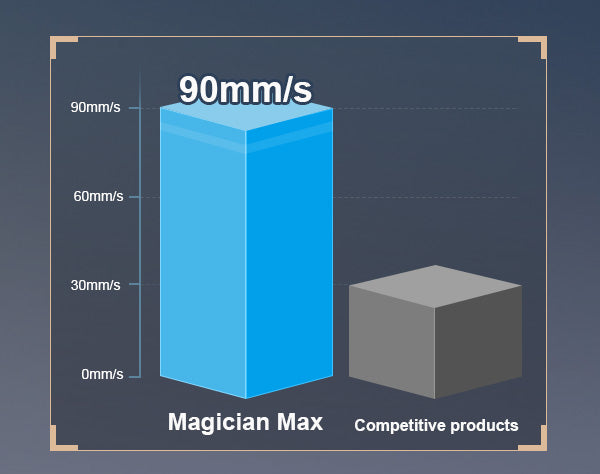 Fast Printing
The maximum printing speed is 200mm/s (Average speed is 90mm/s, 200% faster than competitive products). Faster speed enables you to enjoy more joy of 3d printing.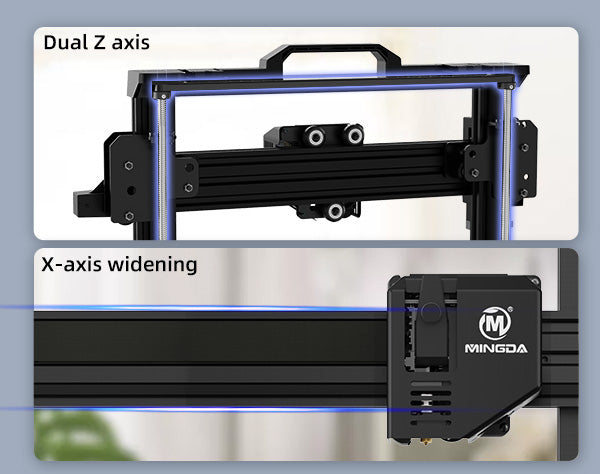 Double Synchronized Z-axis
The large print volume of the Magician Max is stabilized by a double-driven Z-axis. each driven by an independent motor, are additionally connected with a toothed belt at the upper end of the frame. This synchronizes them and stabilizes their movements even more.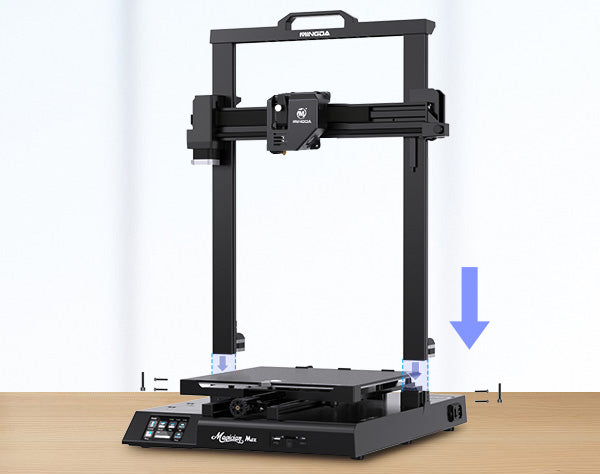 Almost Plug&Play
High Modular design allows the printer to be assembled only in 5 minutes, help start quick and much time saving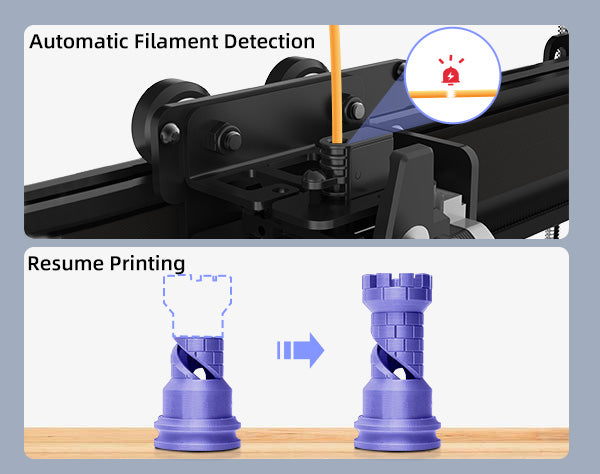 Automatic Filament Detection; Resume Printing
It will pause the printing process if you run out of your filament, or if the filament is broken. Easily continue printing from power failure or pause, saves time and filament.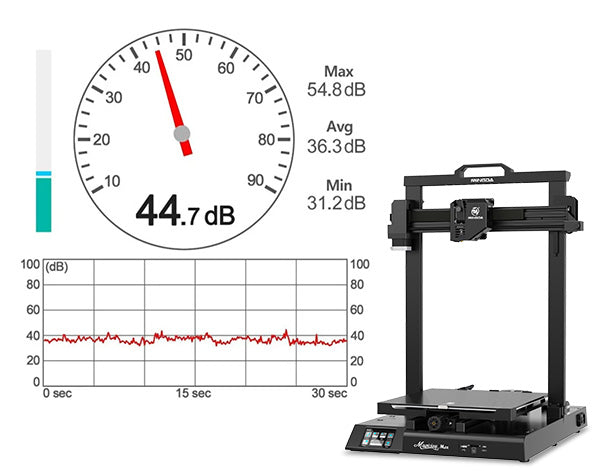 Ultra Silent Printing
Exclusive silent mechanical structure design, operates very quietly with an average volume around 40-50 decibels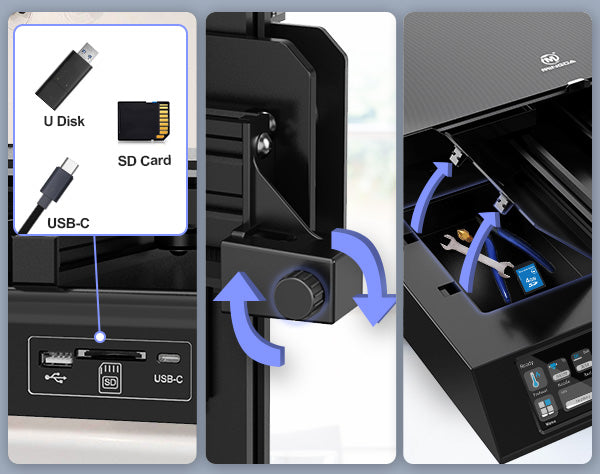 Belt Tensioner; Built in drawer
Magician Max have some friendly design including support multiply connection via full size SD-Card, U disk,USB-C,Belt tensioner on X,Y axis to help you tweak the tightness. And a built-in drawer to stock the tools.